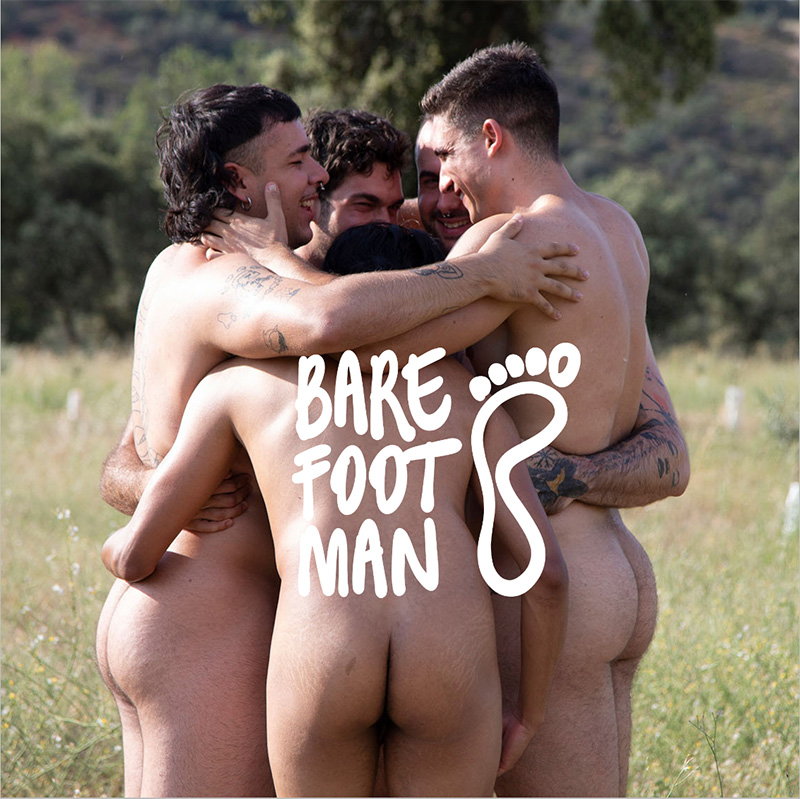 Welcome to Barefoot Man!
Join us today! It's free and we will even give you 10% OFF your first purchase!
Stay up to date with our latest news, competitions and offers. We look forward to staying in touch.
The Barefoot Man project aims to promote healthier masculinity among those who identify as male.

We encourage men to connect with themselves, with each other and with those who can bring them different perspectives.
Men who reach beyond their own experiences become more conscious of how life is different for the rest of us. It is the first step to mindful masculinity and becoming allies for the change we all need to see.
We believe men can find renewed purpose and greater personal fulfillment through challenging long-established rules of masculinity.
Centuries of patriarchal privilege have failed all of us, including men. Men need the space and guidance to confront their relationship with masculinity as active stakeholders in creating an equitable and sustainable future for everyone.
We are building a healthier all-male space where men can redefine masculinity for a new era. We believe an internal conversation between men is a helpful step towards the change we all want to see, but it is just the beginning. We support men to bring new lived experiences to wider conversations in a post-patriarchal world.
Some men have felt left behind at a time when people and communities who have felt excluded from power on the grounds of their sexuality, ethnicity, gender or socio-economic status have successfully demanded fairer access to opportunity. The patriarchal response of resistance, oppression and reluctant accommodation has got in everyone's way, but it is increasingly an obstacle to men themselves.
We want men to go Barefoot as a visible, personal commitment to social justice.
It is not the fault of men today that they still have so much control. What matters now is that men recognise the responsibility that comes with this inheritance.  The men who come on the Barefoot journey will learn to recognise their unearned privilege, and to channel it towards a peaceful transition of power. We need their support, now more than ever. 
The story of human exceptionalism has brought our species and much of the world around us to the brink of extinction. Nature appears to be sending the same message to the human race that the disempowered in our society have been sending to patriarchal power: recognise that you do not have the permission or the power to run the world for your benefit alone.
Barefoot Men will create change leaders who will have a story worth sharing. At a time when many men feel uncertain of their role and unhappy with their lives in a changing world, these men will be able to offer an authentic perspective on the greatest challenges we face in the 21st century.
By learning to live within a lighter social footprint, and by trading the illusion of power for the reality of meaning, Barefoot Men will be equipped to support other change leaders working for progress across a range of issues including the environment, economics, politics, women's rights, queer thinking, and global equity of life chances.
We call it the Barefoot Way – a collaborative, equitable and sustainable approach to creating new rules for humanity.