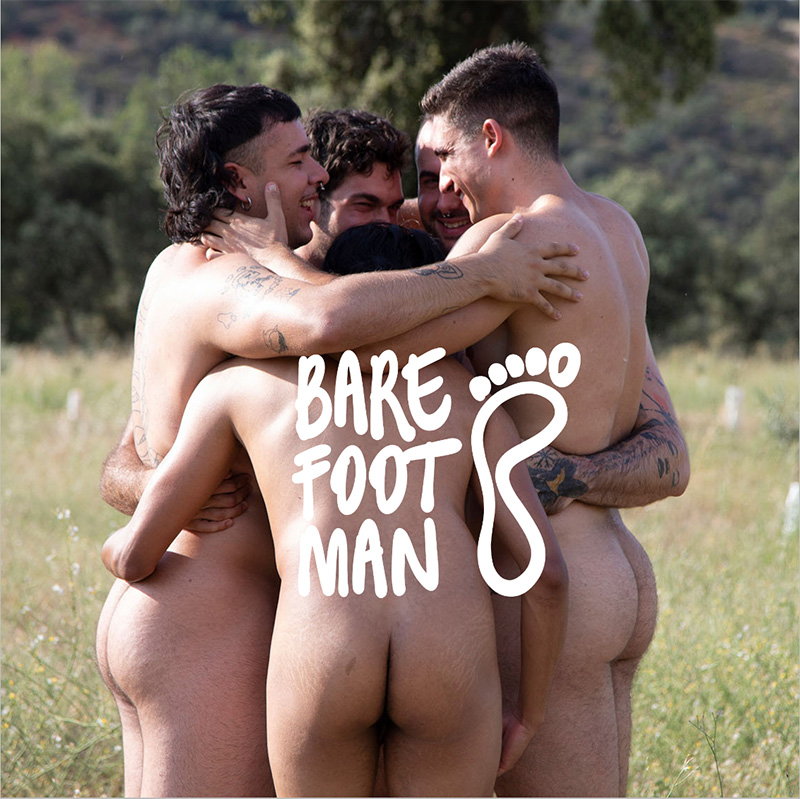 Welcome to Barefoot Man!
Join us today! It's free and we will even give you 10% OFF your first purchase!
Stay up to date with our latest news, competitions and offers. We look forward to staying in touch.
We recently shared this article as the cover story for our June Issue of WR23 ROAR Portfolio. We hope you enjoy it!
THE BAREFOOT MANHUG
HUGGING TREES USED TO BE CONSIDERED BORDERLINE CRAZY. NOW IT FEELS LIKE WE ALL NEED TO HUG THE TREES WHILE WE STILL HAVE SOME! SO HOW ABOUT GUYS HUGGING EACH OTHER NAKED, REGARDLESS OF SEXUAL ORIENTATION, AND AS AN ACT OF INTIMACY RATHER THAN SEX?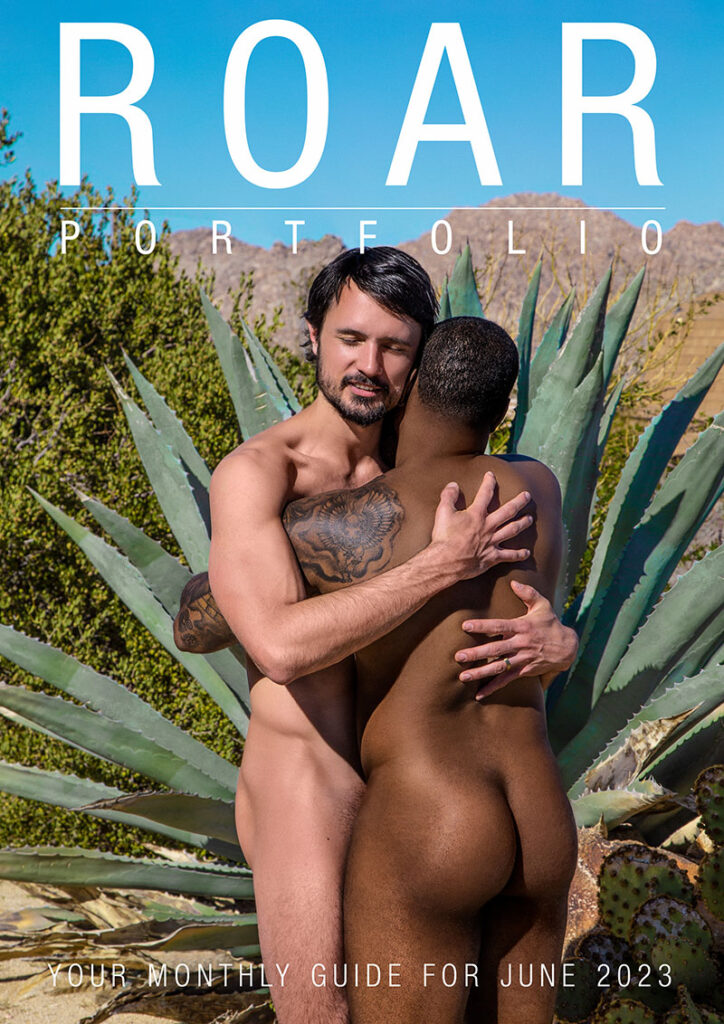 When I offered to shoot a naked calendar with a team of rowers back in 2009, I knew that I wanted to create something meaningful; the nudity had to have a point. It took me a while to understand that I was trying to process my own negative experiences of the school locker room as a queer kid, where I was surrounded by naked guys: men that I could not look at, who did not know that I could not stop this from being an erotic space for me, and who might become physically violent towards me if they ever found out.
I came to understand that the Warwick Rowers Calendar could be a declaration of intent from the straight alpha jocks who had made my life hell when I was a kid. (I am sure many of you will be able to identify!)
The nudity in the Warwick Rowers became a statement of solidarity from a group of straight athletes who were open enough to listen to the perspective of a queer activist. They could see the homophobia in sporting culture, and particularly the homophobia in the male locker room. They saw how the locker room fantasies that feature regularly in queer male culture might reflect negative experiences.
That these young straight white men were willing to listen to me was already a huge step forward. That they were willing to take their clothes off in response, acknowledging the desire in queer culture to undress the straight athlete, took us all over the world with our message.
We were regularly amazed at how things seemed to work out for our little calendar. It was like our message had come at just the right time, and maybe it had! It gave rise to a saying I would use when some spectacular coincidence would miraculously lift us up to the next level: God smiles on the Warwick Rowers.
This wasn't about believing in God, necessarily, but about some vaguer idea that things work out if you do the right thing. It is an idea that has helped me to challenge my queer disillusionment with spirituality, something that I now see was a product of organised religion – which might be better termed religion organised by and for straight men. There may be fundamental truths that we cannot see, and that nobody owns the copyright on the truth.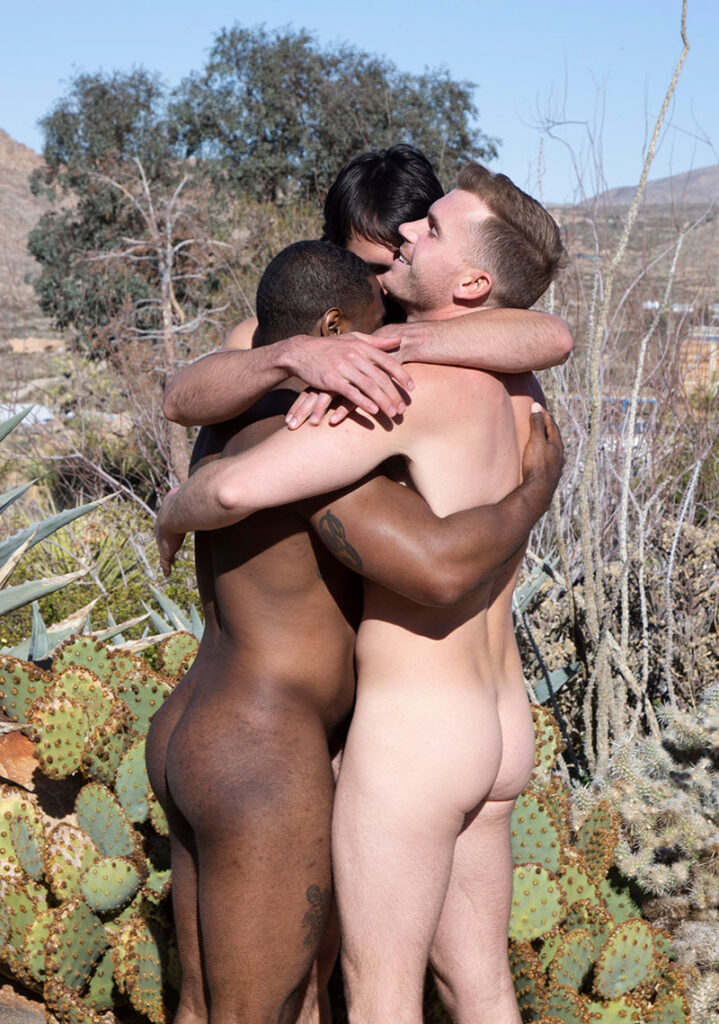 Over the last few years there have been moments when it has felt like God was not smiling on us anymore. Had we done something wrong? Was our message getting old? Had people moved on to new and more exciting ideas? Were we annoyingly hard to define within a new and increasingly polarised debate about sexuality, nudity, consent and abuse? Maybe it was time to shut up and go home. We may never know the answer to those questions, but we have certainly learned not to quit the road just because we got a puncture. On the contrary, we have learned that the hardships of the journey can be the help you need.
There has not been a moment during the last 14 years that did not teach us something. On a global voyage that included stops in Los Angeles, New York, Miami, Sydney, Marbella and, of course, around our birthplace in England's West Midlands, we came to see that being a gay/straight alliance was a good start but was no longer enough: we had to reflect greater diversity on camera and off. Since 2019 we have been working to become a more inclusive project that features athletes from a wide range of sports sexualities, ethnicities, and age groups. Our team behind the camera was always fairly diverse, and has grown even more so.
Our message has also broadened from challenging homophobia. Homophobia is one product of narrowly defined rules of masculinity that have determined who has power. These rules have excluded many of us from a full life with a whole range of excuses, including our sexuality, our birth sex, our ethnicity, and our economic status. Those of us who have been affected by these rules have been out there for a while, fighting for a fairer slice of the pie. It is why we are currently celebrating Pride Month, and long may that continue, because the battle is far from over.
The Warwick Rowers proved the power of allyship, but we came to see how allyship can reinforce privilege:  we support you, but we are still not you.   We saw the need to focus less on what divides us and more on what we have in common.  The rest of us have learned to demand more rights; too many straight men have not learned how many rights they already have!  We became determined to promote healthier masculinities by making men more conscious of their privilege.  And, crucially, by helping them to see that privilege comes at a price.  Prince Harry has recently been helping us with this, though coincidentally as far as I know!
Like to see more content like this? Get one of our WR23 ROAR Portfolio Subscriptions today!