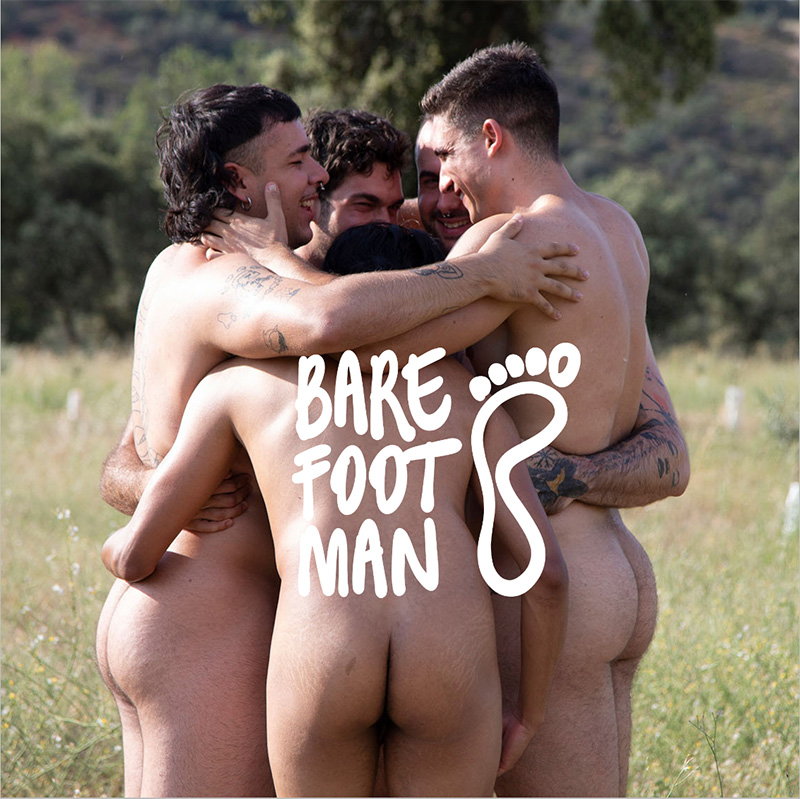 Welcome to Barefoot Man!
Join us today! It's free and we will even give you 10% OFF your first purchase!
Stay up to date with our latest news, competitions and offers. We look forward to staying in touch.
Explicit nudity is creeping back onto our screens – but only from women!
11.08.23
Barefoot Man cares about how we look at the naked body. That includes addressing the lack of gender parity in nudity that still prevails in popular culture.
Writing in today's Guardian, journalist and film critic Ann Lee cites a study from 2019 which proves the disparity between male and female nudity is real. It found that 27.3% of female characters took their clothes off in 2018's top 100 films at the US box office compared with only 8.5% of men.
That's quite a gender display gap!
The focus of Lee's article is a growing trend towards full frontal nudity on screen "in a crop of summer comedies, with female stars daring to bare all for laughs."
The article quotes critic Kristen Lopez, film editor for the Wrap: "Movies are trying to bring back joy and fun after the Covid years."
"I think we're seeing this response to the last [few years] of sadness and trauma. What's the best way to do that? To bring back frivolity and nudity."
Lopez later points out that men are not being very visible in supporting the sisters here.
"There is an attempt by women to reclaim ownership of their bodies and make nudity a part of that," Lopez is quoted as saying. "At the same time, it's still putting the burden on women, so we're not really seeing nudity in equal measure for men."
What Lopez would like to see is what she calls "equal opportunity nudity", although she recognises that this could be a challenge. As another contributor states, "The biggest taboo is male full frontal nudity.".
And don't we know it! That is why reaching gender parity in cultural nudity is one of our key goals at Barefoot Man. We know that closing what we call the Barefoot Deficit will not happen anytime soon, but it is a goal that men can get behind – and in front of!
Our plea to male actors, their directors, their intimacy coaches and anyone else who stumbles into creating a moment of male nudity is this: do not strap latex porn dicks onto male actors and performers. As the article mentions in passing, "…the TV industry seems to be happily embracing prosthetic penises in shows such as Pam & Tommy, Euphoria and Minx.".
The use of prosthetic penises is not showing solidarity with women. Nor is it supporting men. It is imposing a damaging and distorted view of the penis on mainstream culture.
It is time for us to desexualise how we look at women and take an authentic look at men.
Read Ann Lee's original article from the Guardian at the link below.
https://www.theguardian.com/film/2023/aug/11/i-didnt-have-a-second-thought-why-jennifer-lawrence-and-scarlett-johansson-are-stripping-off-on-screen