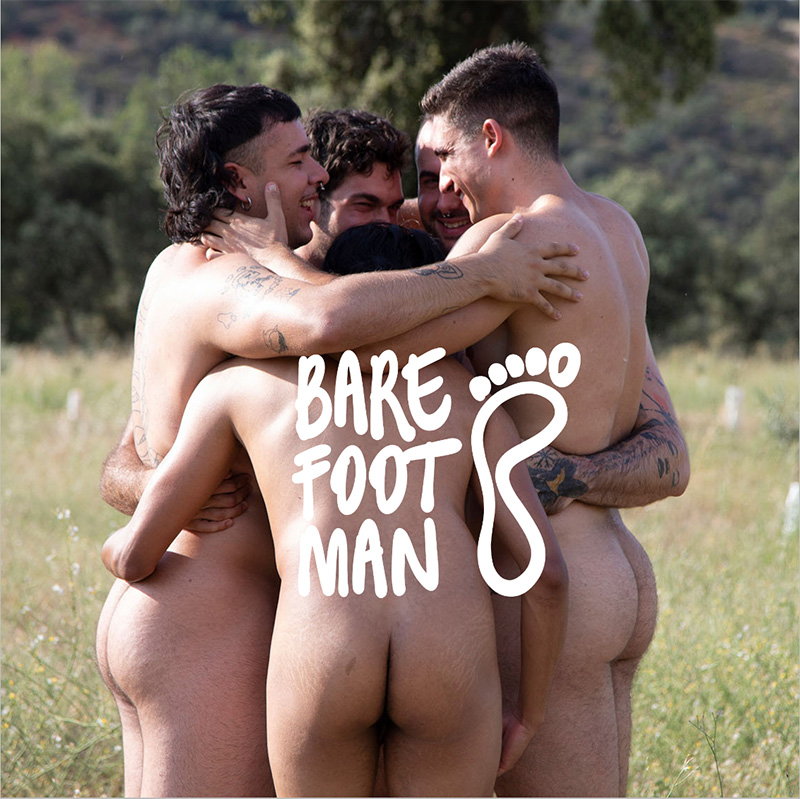 Welcome to Barefoot Man!
Join us today! It's free and we will even give you 10% OFF your first purchase!
Stay up to date with our latest news, competitions and offers. We look forward to staying in touch.
Sport Allies Scores As Beckham Gets The Red Card!  Our Charity Welcomes £5000 Donation From Joe Lycett
06.01.23
Sport Allies is the small charity (registration number 1169945) that we set up in 2014 and have been funding ever since from sales of WR products. It is dedicated to making sport more inclusive. The charity funded research that shows how sport can improve everyone's life chances and quality of life, yet many of us feel excluded from participating in sport on grounds of gender, sexuality, heritage or economic disadvantage.
The charity was delighted to get an anonymous donation of £5000 last week – and then a message from Joe Lycett this morning that this was actually from him! For anyone who missed the story, Joe is a famous UK comedian and TV personality. He challenged David Beckham international soccer star and long-time ally of the LGBTQI+ community to quit his highly paid role as brand ambassador for the Qatar World Cup, due to the regime's ongoing homophobia, and homophobic treatment of their LGBTQI+ World Cup guests.
Angus Malcolm, founder and chair of Sport Allies, commented:
"Joe's intervention in the debate over the World Cup has been truly inspired. It shows how effectively we can make our voices heard if we are willing to step up. We were happily watching with admiration from the sidelines, and were gobsmacked to find out that the funds had not been shredded and half of them were in fact in our bank account! We are deeply humbled that Joe has made us a part of such an incredible story, alongside our compatriots at Stonewall. He is an example to us all."
Sport Allies uses film to bring simple but vital messaging to a global audience. Based on the research report we commissioned on the problem of homophobia in sport (available for download and sharing at the Sport Allies website), the charity created film-making partnerships that would share this learning through short films, made freely available to everyone. These films highlight concrete examples of people and projects who show leadership in making sport more inclusive.
Sport Allies are currently working on two new films that will build on a legacy that began back in 2009 (a year before the FIFA deal with Qatar) with the WR calendar. It shows that our calendar's mission to challenge homophobia in sport is still relevant today, as part of a wider mission to make sport an exemplar in promoting human rights and healthier masculinities. To find out more about our aims and objectives, please visit sportallies.org.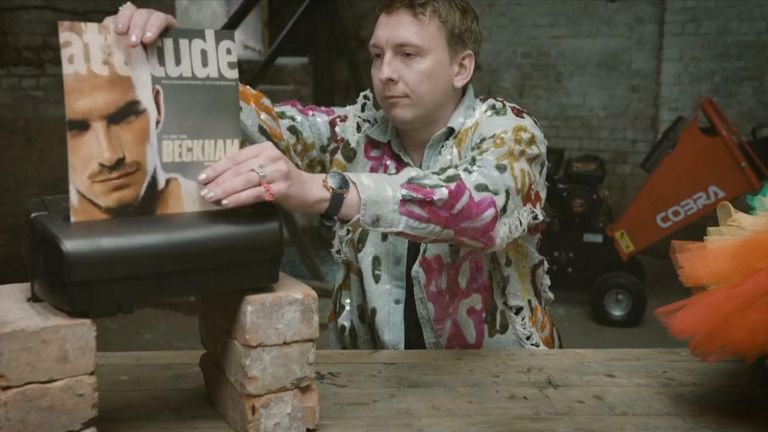 Here are some facts about Sport Allies:
Formally registered charity since 2016, established with funds raised from sales of Warwick Rowers (now Worldwide Roar) fundraising calendar project.
Funded a report on "Homophobia, Gender and Sporting Culture" that is now the evidence base for our work and can be downloaded from the Sport Allies website.
Organisation operates almost entirely through volunteers with experience in sport, media and education.
We mentor young people who are passionate about sport and want to start careers in the media. Our partners include London Film School, the Black Collective of Media in Sport and Sports Media LGBT+
Three of our films are available from our website at sportallies.org and we aim to complete two more in the next few months.
As well as the £5000 donation from Joe Lycett, Sport Allies has also received over £5000 from nearly 500 donations to enter a Worldwide Roar exhibition, Seeing Men. Curated by acclaimed international artist and former Head of Culture for the London 2012 Games, Keith Khan, this virtual exhibition can be visited from anywhere in the world.
Not everyone has £5000 to give away, but the charity needs everyone's support! And here is how we've made this fun for you… They receive ALL proceeds from entry donations to the Seeing Men exhibition here: https://barefootman.org/seeing-men-exhibition/ Enjoy!